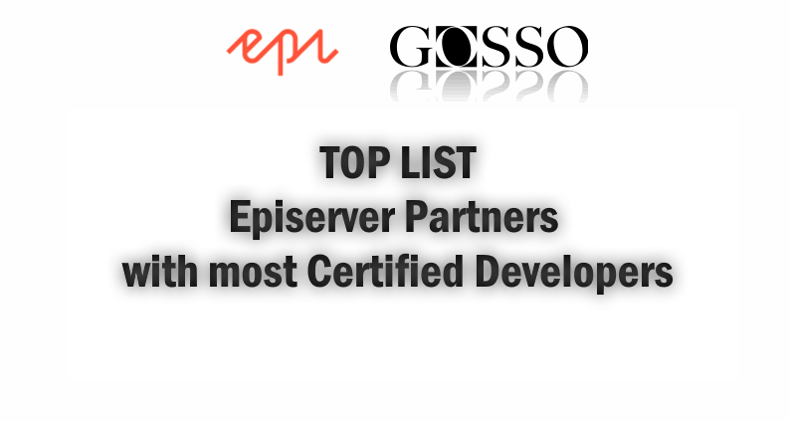 Top List Episerver Partners with most Certified Developers 2019
See which Episerver partner has the most Certified Developers. We have a winner!
Published 4th of February 2019

Last year I listed a top list of partners with most certified devs. The purpose of the list was to encourage partners to take the certificates.
This top list is based on this service which collects public data from Episerver World. The service is monitoring certified developers connected to all Episerver Partners worldwide.
Partner with the most amount of certified developer worldwide:
– And the winner 2019 is…
Niteco!
Most devs with CMS Certification
(by brandname, world wide – 4th of February 2019)
Most devs with Commerce Certification
Related Links
Why it is important with certified developers (ECD)
It is an important measure of knowledge. It proves your skills to provide quality solutions within a given specialty. It sure means that you as a developer or organisation value knowledge and that you are up to date on latest tool and technology.
The Episerver certifications are only valid for 2 years.
About the author

Luc Gosso
– Independent Senior Web Developer
working with Azure and Episerver
Twitter: @LucGosso
LinkedIn: linkedin.com/in/luc-gosso/
Github: github.com/lucgosso